Supported by Tony Senghore, Blatta & Inesha and Pelussje. Minus Plus is main track and own title of the new
Fed Conti's Ep, including 4 brand new "choonz" marking the new Acid-Electro-Techno sound of the Italo-Brit producer. Grab your copy now on:
The New 2014 album produced and performed by Fed Conti, including the Electro-Techno single
"Minus Plus" and the Edm tunes "Car Stereo" and "It's a Banana's Life".
Feed the Schnauzer with more BASS ! Now Exclusive on Beatport:
http://www.beatport.com/release/schnauzer-master-extended/1298815
The beautiful days are here and the temperature is finally rising. St-Trop' is as cool as ever, so put on your espadrilles, pull on your striped T-shirt and head for the beach. The party's on, the sun shines high and bright, this is the St-Tropez Lifestyle.
An essential summer track for 2014. La Boutique - "St-Tropez Lifestyle (St-Trop' Is Hot)" Beatport - 17th May // iTunes, Amazon, etc. - 7th June
www.laboutiquemusic.com // Grab your copy now on:
http://www.beatport.com/release/st-tropez-lifestyle-st-trop-is-hot/1302672
Don't you feel like a BANANA sometimes ? If we are what we eat try to eat more BANANAS and find out how a BANANA'S LIFE is !
Watch the official videoclip and DOWNLOAD HERE: http://btprt.dj/1g92C8f
Spice up your Native Instruments MASSIVE with Fed Conti's signature MOLEXTRO TONES !
Containing 64 fresh, fully edm and club orientated Massive presets ready to blow up your soundsystem,
meticulously designed by Fed Conti along with the complete extra 1-shot, NI Battery 4 drumkit
and audio loops as featured in the demonstration track of these original cutting edge presets.
DOWNLOAD NOW http://btprt.dj/1hKLcOs
Fed Conti Remix of ANYWHERE ELSE TONIGHT by the Australian electro-house
duo Vandalism entered in the Beatport Top 100 releases ! Released by Vicious Recording,
GRAB YOUR COPY NOW: http://btprt.dj/1e76mng
"This music has been approved by your CAR STEREO, please
PRESS PLAY" OUT NOW: http://btprt.dj/1bJOkW4
OUT NOW on Beatport the new Lp "unFEDictable"
A word joke to say unPREdictable in the Fed's way. As the title suggests this is a propulsive, quirky and unexpected multiple tempos full-length album including a combination of Edm, Dnb, Electro, Dubstep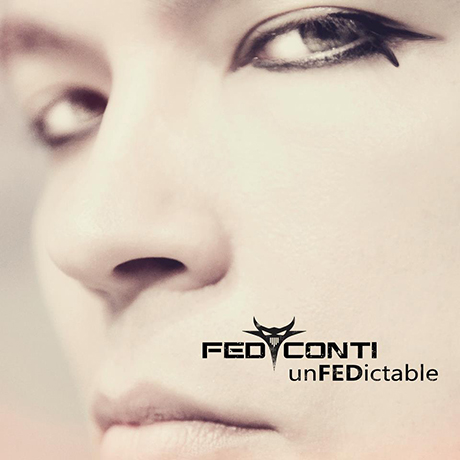 and Moombahton tracks as ready for the radio as they are for the dance floor. Get dirty with potent dubstep ballads like "Bujia" and impulsive Drum & Bass exploding weapons like "Black Party" and "It's a Cables Trap". The song "Touch Me" is the only cover of the Lp featuring the soul diva Sara Grimaldi, rearranging the 90's house music classic from the 49ers in a new Brostep way with potent Hammond organ stacked pads. "Greenland" is a tribute to the country where Fed recently played for the NqqRmt festival while "The HedgeHog" is dedicated to the xxx actor Ron Jeremy. Fed has refined his arsenal, his drops and beats will impress your ears, heart and soul.
Official remix for SKINT RECORDS (home to Fatboy Slim, X-Press 2, Tim Deluxe)
of the last single by Freq Nasty titled "Not Givin' In" next to be released soon.
Listen and download the dj set live recording of the
Nqqrmt Electronic Music Festival performance
in Nuuk / Greenland
Fed Conti - Dj Live Mix at Nqqrmt Stage 2 [Nuuk, Nov 17th 2012] by Fed Conti
Official Music Video of "It's a cables trap !" FED is trapped into a twine of
animated evil cables built by the Mad Professor under the influence of murderous
dubstep basslines and heavy dnb / drumstep beats, SAVE HIM!
Do you speak Latino ? Fed doesn't, he speaks
Moombahton and he's talking to you with pure tropical bass,
electro steeldrums and dubstepish massive sounds !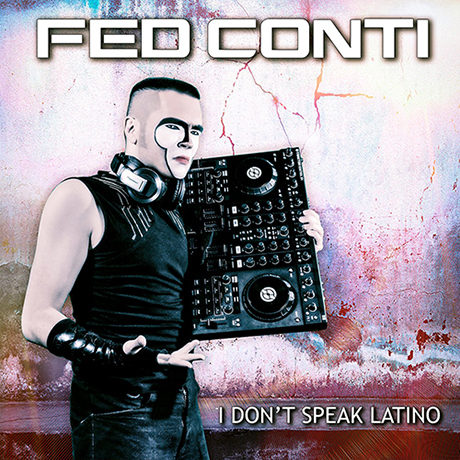 Fed Conti drops the first dubstep cover of the 1989 classic by Alicia Warren
featuring the amazing Sara Grimaldi on vocals, blending hard synths
leads with warm Hammond Organ played by Fed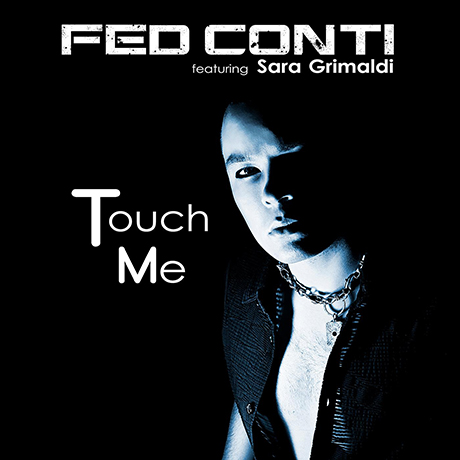 "Life is Easy….UNDER THE SUN" - New Single and Videoclip from
La Boutique (www.laboutiquemusic.com) featuring
Aurore Colson and Fed Conti
Thanks to all of you who voted my remix of Beyonce's "End Of Time" !It has been featured
in the Top 3 several times, charted and massively played from thousandsof listeners.
Now we are all waiting for the winner :-)
http:// endoftime.beyonceonline.com/tracks/828
Official Dubstep Rmx teaser by Fed Conti of the forthcoming 2012 single
by SHY & DRS http://www.youtube.com/embed/F1Q6kbR27Ks featuring
Bizarre of D-12 (Eminem's Crew)
Do You Prefer Blonde Brunette or Blonde Spectacular? Smashing Rmx
by Fed Conti of the new La Boutique's single
peeTEKus is a low bpm techo house fossil antropoid ape that may be the
common ancestor of gorillas, chimpanzees and human clubbers


Fed Conti, after several house and electro house releases with his
monicker Mahjong, switched to new music horizons fusing electro & dubstep
under his own name, reflecting his new dj sets style and sound.